Modern Antique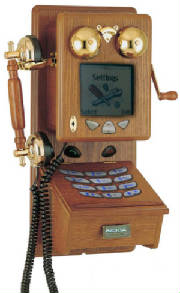 This is one of the pictures I made using Photoshop
A cellular twist on the antique phone.
I used Photoshop to edit this picture of an antique phone. I added the cell phone numbers, send and end buttons, and the screen. In order to make this picture, I also had to cover up the dialing mechanism on the source picture of the antique phone.

Rejected Greeting Card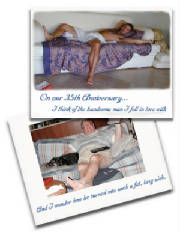 This picture was also made with Photoshop.
This card would be funny but it would still be rejected.
For this picture, I had to add the pictures of the two men into a standard card frame. I had to do some editing of the different source pictures so that they all looked real.